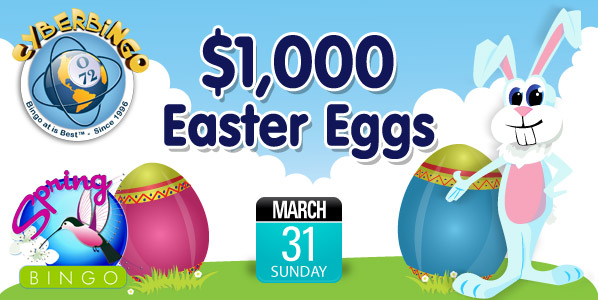 MARCH MADNESS

$22 FREE ONE-TIME ONLY!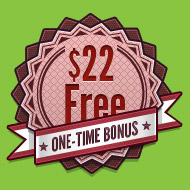 It's the last weekend of March and Easter Sunday is right around the corner! Come get your $22 FREE on top of your standard Re-Load Bonus of up to 100%. This is a one-time only offer and should be claimed by Sunday March 31st!

While you're at it, join us in the Spring Bingo Room for our Easter promotion $1,000 Easter Eggs. These will be three $1,000 Guaranteed Games starting at 9pm ET and played as Top of the Hour Games.

Enjoy our Easter Special!




*Terms & Conditions:
- The above specified Exclusive Bonuses are offered to selected players ONLY.
- Players will receive $22 Free after making a deposit.
- This offer is additional to your Standard Bonus
- This offer will not be valid after Sunday March 31st.
- Instant Bonus Rules Apply


Un-subscribe - To leave our mailing list from future bingo related promotions, send a blank e-mail to leavelist@cyberbingo.com




© Copyright 2013. All rights reserved